Hi Leon,
Have already set a Topic for new projects. its the one under discussion on home page of Forum.
You can also post pics in the post or to the Gallery.
If you upload pics to Gallery they won't show till they have been approved by Admin. Stops porn been posted.
To add pics to post use the Reply or New Post on left side of posts instead of the quick reply box at bottom of page. This will give you heaps more options.
To add a pic or pic's to your post use the Host an image button. Browse to your image and upload by clicking the host button. then copy the Image URL that appears after hosting and paste in your post .To get rid of the box click the host radio button again.
you can also choose the size of pic in the host box before hosting.
example below. can also enlarge image by clicking on it in post.
Pete.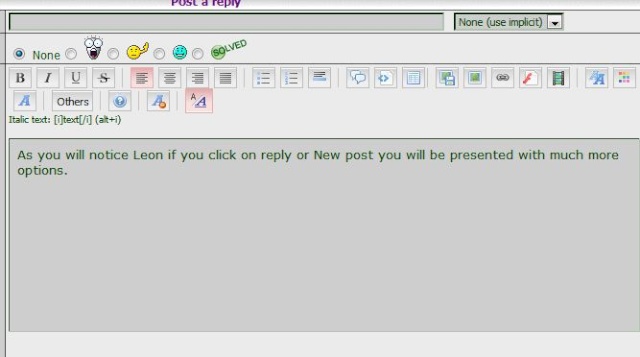 Have highlighted pic upload/host icon-